Knowmia
MSU has transitioned our lecture capture tool from Techsmith to Panopto. The process was completed in Fall 2022.
You can no longer record new content with TechSmith and must use Panopto to record new content.
Camtasia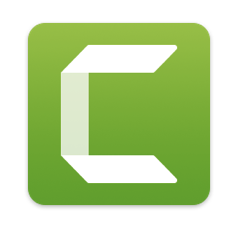 Camtasia is a robust video editing and recording tool. Camtasia allows you to locally save your recordings as project files to be later exported as a .MP4 on your computer or directly to services like Panopto.
Camtasia works best on personal computers (an office desktop or laptop) rather than a public classroom computer.
To request a license, email MSUTechSmith@montana.edu.
Pros
Robust video editing features allow users to combine multiple videos.
Allows the user to save projects locally and upload them at a later time (which is helpful for low-bandwidth situations).
Includes tools for higher quality productions.
Cons
More complex and requires some knowledge of video editing.
Requires users to have storage available on their computer for project files and recordings.
Need to request a license for installation.