Yellowstone Writing Project's Youth Writing Camp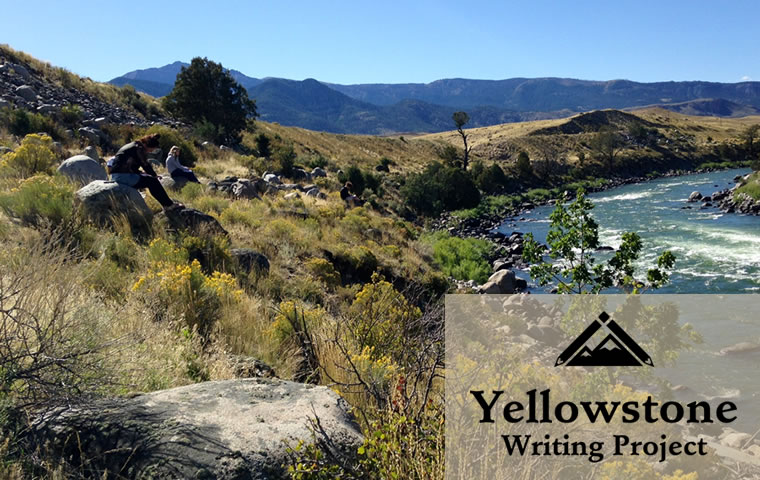 Dates: July 12 - 16, 2021
Times: 9 am - 3 pm daily;Special Camp Showcase on TBD @ 1pm (See info below)
Early Bird Cost: Commuter $250
Regular Cost: Commuter $275
Grades: 5-12 (in Fall 2021)
Location: Montana State University, Bozeman
Do you have a budding writer in your family or perhaps a child in need of a creative outlet?
The Yellowstone Writing Project's Youth Writing Camp is a multi-day "unschooled" writing workshop for youth entering grades 5-12. Campers will write in multiple genres and share their writing within a supportive community of peers and licensed educators--the Yellowstone Writing Project teacher consultants.
The program includes walking field trips, writing games, and guidance and feedback throughout the writing process. The camp is led by Yellowstone Writing Project (YWP) Teachers and Jr. Counselors.
Cost
Early Bird: Commuter: $250; Through May 28, 2021
Regular: Commuter: $275; After May 28, 2021
Please pay with Visa, Mastercard, Discover or American Express.
Camp Writing Showcase
Join your child and the Yellowstone Writing Project Team for the Camp Writing Showcase in Gaines Hall 101 on the MSU campus on Friday, July 16, 2021 from 1pm - 3 pm.
Join us in celebrating our youth writers and some of their work from this week.
We Will Provide
Journal
Extra writing utensils
T-shirt
Commuters: What to Bring
Lunch
Snacks
Water bottle
Your favorite writing utensil
Refunds and Cancellations
During the next few months, families may cancel at any time for a full refund due to the uncertainties surrounding the COVID-19 pandemic.
YWP may also decide to cancel summer writing camp, and, of course, if we do, we will issue full refunds to all participants affected.
About YWP
Based in the Department of English at Montana State University, the Yellowstone Writing Project is comprised of teachers who write and writers who teach. YWP offers teachers immersive professional development experiences, hosts an annual writing conference, and sustains a community of writers. YWP celebrates student writing and students as authors, particularly with the Youth Writing Camp and Big Sky Country Fair writing competition.
For More Information
Call (406) 994-6550 or (866) 540-5660 (toll free). Or e-mail ContinuingEd@montana.edu.