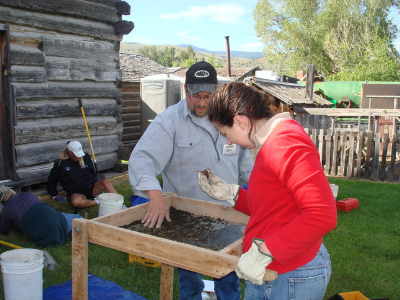 Partner with Us
We welcome your insight and ideas!
Academic Technology and Outreach works with numerous MSU partners as well as community organizations. We welcome your ideas and insights on how the university's outreach and engagement efforts can further improve the lives of Montana citizens. We are particularly interested in partnering on grant proposals. Please see our faculty page for ideas or contact us at outreach@montana.edu or (406) 994-6550.
Volunteer
Do you have a passion for learning?
Do you have a passion for learning? Do you want to share your knowledge and skills? We're always looking for volunteers, be they students, faculty, professionals, or community members. We need help with our regular annual events, especially Family Science Days, Peaks and Potentials, and Expanding Your Horizons, but we're also interested in connecting with people excited about topics we could incorporate in future projects.
If you're interested in volunteering please send the following information to outreach@montana.edu or sign up for our STEM newsletter below.
Name
E-mail address
Phone Number
Interests
Connect with Us!
Get involved with Montana State University outreach projects through social media and electronic newsletters.