In the interest of protecting public health and safety, we have regretfully decided to cancel Montana Models for the summer of 2020. Ensuring the well-being of camp participants, instructors and our staff is our top priority.
During the COVID-19 crisis, Montana Models has been making decisions based on policies and guidelines set by Montana State University, the Montana University System and the State of Montana. At this time, there is too much uncertainty about the summertime impacts of COVID-19 on the state, the Bozeman community and the MSU campus to move ahead with the camp.
When: TBA
Where: Montana State University in Bozeman
Grades: Students entering grades 7-12 in Fall 2021
About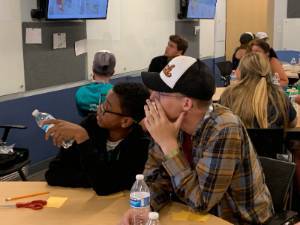 Montana Models is a 4-night summer camp where groups of middle and high school youth use mathematical modeling to understand their world and solve problems that are important to them and their communities. We believe everyone brings ingenuity, creativity, and their own expert knowledge to problems that they care about. Unfortunately, math in school is often about memorizing facts and applying rules that don't make sense. We believe math is creative and beautiful, AND we believe the best solutions are found when people work in teams. That's why we are inviting groups of 4-6 youth and mentor (4-H or other) to come and experience camp together.
Umm…math all day…every day?
Well, not exactly! Here are some of the activities we have planned.
A night at the Museum of the Rockies
Bowling, pool, and video games at the Student Union Building
A field day in Hyalite Canyon
Movie night in the Procrastinator
Plus, you'll have a chance to learn about Montana State University, meet teachers and students, and get to know the campus as well as the surrounding area.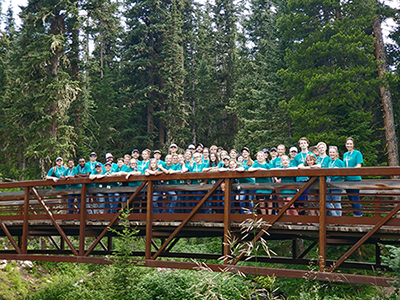 Who Can Attend?
Montana Models is for students entering grades 7th to 12th in the fall 2020. The project involves a collaboration between Montana communities, Montana 4-H, and mathematical sciences faculty from Montana State University and University of Montana.
Why Should I Attend?
At Montana Models, you get to
Share your local expertise with others
Develop and use problem-solving strategies and mathematical modeling skills in an fun environment
Contribute to your community by generating creative solutions to local problems
Learn from faculty and graduate students who are using mathematical and statistical modeling to cure diseases, understand animal habitats, and solve crimes (to name just a few topics)
Experience college life: sleeping in the residence halls, eating in the dining hall, and exploring the campus of Montana State University.
Get to know Bozeman and the surrounding community
Make connections and have fun with researchers and peers across the state.
Dates
Montana Models will be held July TBA, 2021 at Montana State University in Bozeman. Check-in and orientation will be Sunday, TBA, 2021 with evening activities planned. This is a residential camp - all participants and mentors will be staying in the residence halls on the MSU campus.
Cost
There will be no fee or tuition for participants, as this project is funded National Science Foundation. All room & board, activities, and student materials are provided free of charge.
See our Frequently Asked Questions.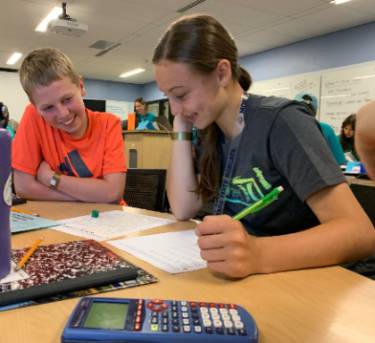 What Happens Next?
Accepted participants will be contacted by project leaders.
Interested?
4-H Members
Contact your county agent. Get more info at MSU Extension.
All others contact
Please contact Mary Alice Carlson atmary.carlson5@montana.edu
Sponsors
Hosted by Montana State University Department of Mathematical Sciences, the University of Montana Departmental of Mathematical Sciences, Montana 4-H, and funded by the National Science Foundation.
For More Information
Please contact Mary Alice Carlson at mary.carlson5@montana.edu